How to Start a Blog in 2023
Are you wondering how to start a blog? Or, have you thought about it for a while but you are just so overwhelmed by the technical side of setting up a blog? If so, you are in the right place. This post will show you the exact steps for setting up a beautiful blog that you will be proud of, even if you are non-tech-savvy and a total newbie!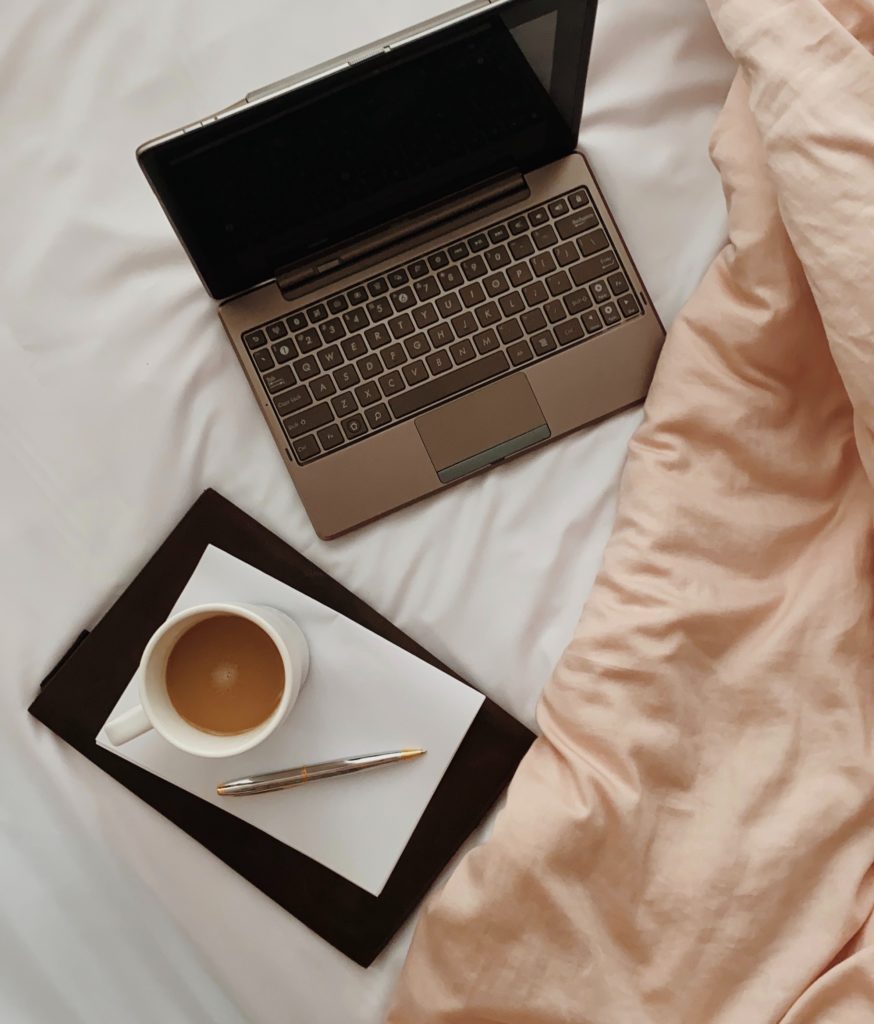 But what is a blog?
If you are still wondering what this whole blogging thing is about, I will try and explain it in a nutshell.
A blog is a form of website that mostly focuses on written information or content, which are also known as blog posts. Blog posts are there to either inform, give inspiration, entertain, and or motivate the reader. And it is usually regularly updated with blog posts for readers to enjoy.
Many bloggers often times write from a personal perspective or personal experiences. This really helps them to connect with their readers because the reader can relate to them.
For example, my blog is all about homemaking, decorating, organizing, and the occasional marriage blog post.
Many people blog as a form of hobby and/or to document their personal life and projects. Some people use a blog as part of their business website to give their clients more information. And some bloggers build businesses just from their blogs alone!
Should you start a blog?
One of the biggest misconceptions about starting a blog is that you need to be a great writer in order to be a successful blogger. But this is so far from the truth. As mentioned before, people read blogs to get a personal perspective on things. So why not share your with your readers to help them out.
But really, to be a successful blogger you just need one thing. You need to be passionate about your topic.
Blogging is really about sharing your knowledge. And choosing a topic that you are passionate about, makes the process of starting a successful blog so much easier. But don't think you need to write only about one topic, you can write about more than one topic as well.
There are so many reasons why you should start a blog. I started a blog because I needed a creative outlet and I also want to build something that would inspire other ladies who are also homemakers.
My secondary reason why I started a blog is to earn some extra money on the side. I have so many hopes and dreams for this blog, but Rome is not built in a day ;0!
Here are four other reasons why other people started their blogs:
It's a fun hobby! If you love writing, you are going to love blogging as a hobby. You can literally write about anything your heart desires!
It is great for your resume. If you blog about topics that are in line with your career, it will make you a better candidate when you apply for a job. Your blog will show your potential employer you are not the average employee but can bring a lot to the table.
You help other people. If you are passionate about helping other people solve their problems, a blog is such an awesome way to share your advice and solutions. Just think about it, everyone Google their problems these days!
Blogging to grow your business. If you are a business owner you can improve and grow your business with a blog by showing your clients that you have more to share than just trying to sell them a product!
How to start a blog in 6 steps:
Name your blog
Choose your blogging platform
Pick a host
Find your domain name and start your WordPress Blog
Design your website
Write that blog posts!
Let's start your blog!
Free checklist for starting your blog
The checklist includes the beginning steps, and also some more advanced steps. The advanced steps you don't have to do right away. It really depends on what you want to achieve with your blog.
Step 1: Name your blog
finding a good name for your blog is choosing the topic that you are going to blog about. If you are not sure about what to blog about, there are a few ways to find a good blog topic.
Life experiences. Everyone has lessons that they have learned throughout their lives. Sharing this knowledge with others can be super helpful for others in similar situations.
Hobbies & passions. Passions and hobbies are a great place to start. Some hobbies to consider are fashion, cooking, baking, and making art.
A personal blog. Or if you want to blog about all the things you are interested in, you can start a personal blog. This is a great way to share your thoughts without being confined to one topic.
A good blog name should be descriptive. This will help potential readers instantly tell what your blog is about just by reading the name. If you are just blogging about one topic, consider having that in your blog name.
I named my blog after myself because I didn't know what I will be writing about in the future. Even though I already choose the topics that I wanted to blog about. But, if my passion changes in the future, I can carry on with this blog without being restricted by the name.
if you find that the name (domain) you wanted is already taken, there are a few things you can do.
Add dashes between words. For example, my blog's name is nadinehattingh.com but if it was already taken and I really wanted to use that name I could've tried nadine-hattingh.com
Try a different domain extension. If the .com version is already taken, you may still be able to register the name with a .net or .org extension. (Or if you are in South Africa a .co.za extension is available through South African hosts)
Add filler words. Words like 'a, 'my', or 'the'
Step 2: Choose your blogging platform
After you decided what you are going to blog about, you should choose your blogging platform. I can only recommend WordPress.
It is really beginners friendly and there is so much helpful information on Google and YouTube to answer the simplest to the most complex question.
Step 3: Pick a host
I did a lot of research before I started this blog (side note, this isn't my first blog). As a South African, I wanted to have a blog that was responsive, but the hosting shouldn't be too expensive. I started to research hosts in SA but also internationally. And all the research I've done Bluehost was the most recommended, by successful bloggers. So I went with Bluehost.
And let me tell you, I am not regretting my decision one bit! Their customer service is absolutely fantastic. I had a few questions and needed some things resolved, and they anticipated what I needed before I even asked the full question. And for a person living in SA with service not always up to par, this was so refreshing! So I highly recommend Bluehost!
Some other reasons why I love Bluehost:
They are affordable – They have some of the more affordable hosting packages out there.
You can get your domain name for free with them for the first year. This is especially great if you are only testing out the waters when blogging and don't have a big budget to spend.
As I mentioned before, many successful bloggers trust Bluehost to host their blogs.
They have great customer service that is available 24/7. This is great for me because I am an international customer and I can reach them any time of day.
1. Go to the Bluehost website
Click the green button that says "Get Started". (PS: Bluehost might look slightly different depending on if they update their site. But the steps will still be the same).
2. Choose your plan
Bluehost recently changed their pricing structure and all plans (including the 12-month plan) are just $2.95 per month!
I am still on the basic plan because I don't need a lot at this stage. But as I am growing I can upgrade my plan when I need to.
3. Choose your domain/blog name
Your domain address is what people type into the search bar to get to your website. For example, mine is nadinehattingh.com (don't add the .com when searching domains!)
Some things to think about when choosing your domain:
Don't make it complicated
Make it easy to remember
Make sure the URL is available to end in .com!
You will know if the name you are thinking about is already taken if it says "Unable to Continue". This can get frustrating if you find out the name you want is being used, but just keep trying!! You will find the perfect name!
If you can not think of any names, do not worry. You do not have to choose a name now. I actually did this and ended up later just calling my blog nadinehattingh.com – how original right?
If you already have a domain name, put it into the "I have a domain name" box and continue following along with the instructions (they are almost exactly the same).
4. Add in your account information & payment details
Make sure that you put the correct information in this section, especially your email. You will be getting your password sent here so you want to make sure it goes to the correct email.
Bluehost recently changed its pricing structure and all plans, and all plans (including the 12-month plan) are just $2.95 per month!
I didn't add any extras so I cannot really recommend if they are worth it or not.
5. Set up your password
After you submit your account and payment information you will be prompted for upgrades and special deals. Just say no, you don't need it.
Once your purchase is complete, you will be asked to choose a password. Add a password that you will remember.
This password will allow you to log in.
6. log in to your account
After you created your account you can log in using your new login details.
6. Install WordPress
For all the non-tech-savvy people, you would be glad to hear that Bluehost installs WordPress for you! Whoop Whoop. This was such a big relief for me!
If you followed the above guide and simply purchased hosting and the free domain name, Bluehost will install WordPress automatically.
This can take anywhere from 5-50 minutes. If the page is stuck, you can install WordPress manually as well.
FAQ: Why should I pay for my blog, can't I set up a free one?
There are a few reasons why you should rather invest in your blog, rather than going the free route. Here are a few that I've listed.
When you pay for something, you are more likely to stick with it. Let's be real…when you pay for something you are a million times more likely to stick with it. This is especially true for me. I keep at it because I paid for my blog hosting with my hard-earned money.
If you decide to upgrade to a better service, you could lose all your hard work. Moving from a free blog to a paid blog can result in your old posts not working anymore. And if you are not tech-savvy and you need to hire someone to fix it for you it can be quite an expensive trip!
You only have basic features available. With a free blog, you get the bare minimum amount of features. You have limited options on what you want to make your website look like.
Certain free services control the amount of money you are able to make. The reason they do this is because they want you to pay for their "upgrade". They also provide minimum support because they aren't making money from you, so they don't care about keeping you happy.
Step 5: Design your blog
This step is by far my favourite part of setting up a blog.
After logging in to your newly established blog, you will be given two options. To build your own blog using the new Bluehost website builder, or to pick and install a free or premium theme. (A theme is how your blog will look and how your readers will interact with your content.)
There are so many free versions that you can choose from and also beautifully designed paid themes. I still have a free theme, but I am looking into investing in a paid theme soon to upgrade my blog.
Step 6: Write that blog post!
You've just set up your blog!
Congratulations! You officially have a blog up and running!
My biggest tip to you: Just start writing. The only way to be a successful blogger is to get your content out there. Remember done is better than perfect!
After you've written a few blog posts and have all the right pages on your blog, you can publish your blog for the world to see and enjoy!